Welcome to the internet home of the European Juggling Association!
The European Juggling Association (EJA) is a non-profit organisation of European jugglers. 
The main goal of the European Juggling Association is to promote juggling in Europe and beyond. It does so primarily by maintaining the continuity of the European Juggling Conventions, ensuring that the convention takes place in a new European city or town. 
The EJA supports the organisation of the EJCs in many ways. It is tightly involved with the organising teams, relaying information, and experience from previous conventions. It is also responsible for promoting the EJCs locally in many European countries and languages by leveraging its multinational board.
Application period for organizing future EJCs opens soon!
Due to the scale of the event, every organising teams' proposals have to be assessed by the EJA before being granted the right to be elected at the EJA General Assembly. A detailed proposal must be submitted for review to info(at)eja.net by the end of the application period.
More information can be found HERE.
Potential organizers are encouraged to contact the association directly with the goal of completing a detailed proposal by the end of the application period. The EJA board is happy to provide ongoing feedback and assistance during this time!
The next European Juggling Convention is happening Saturday 29th July to Sunday 6th August 2023 in Gormanston, County Meath, 40 kilometres north of Dublin!
Join us for this amazing convention offering plenty of workshops, open stages, renegades, shows and more! For more information check out the EJC2023 Official Website and follow them on social media!
Follow us on social media!
EJA Town Hall Meeting! Saturday 11th February 7pm CET/6pm GMT. Check out our FB event page for more details. https://t.co/9WVhZHgauv
Read More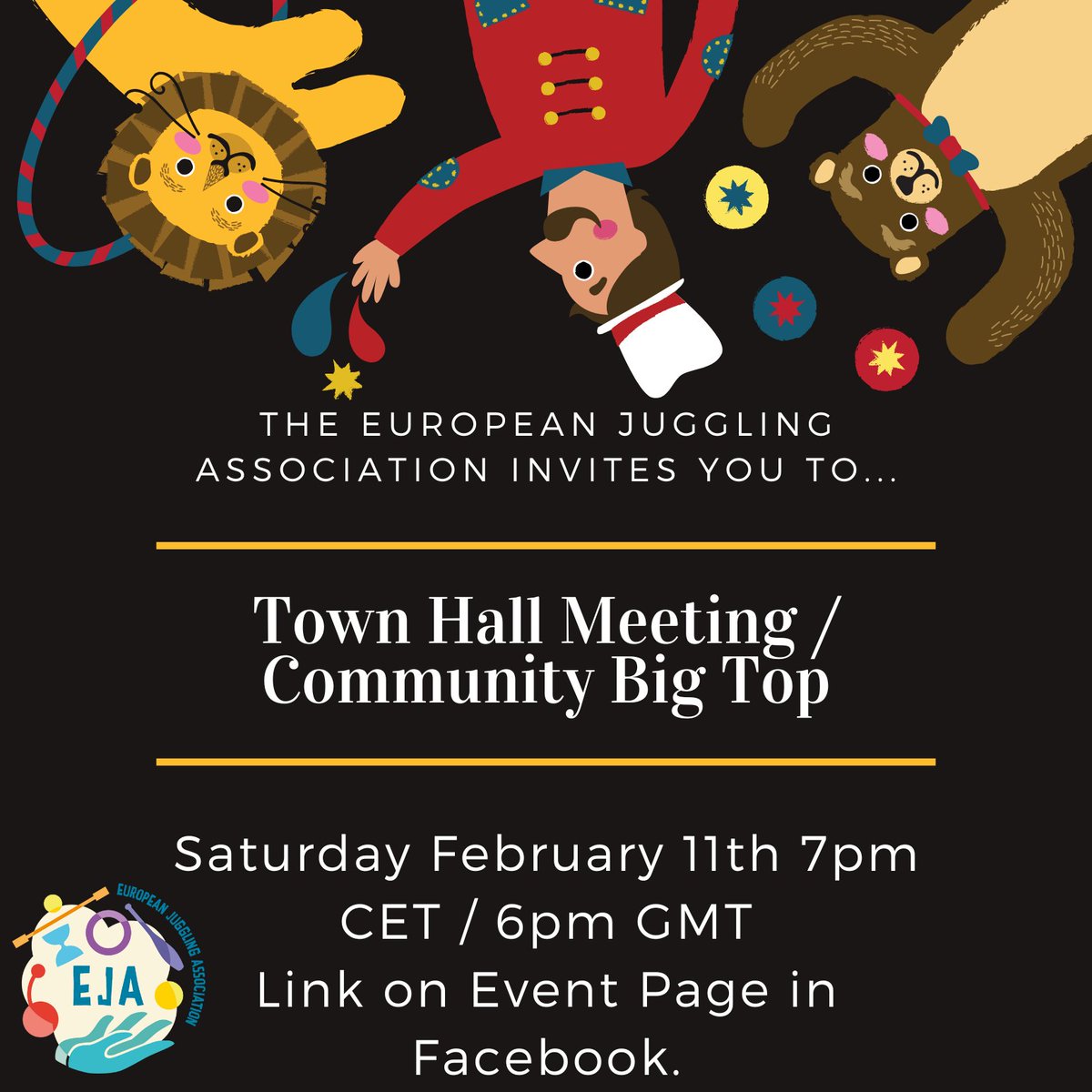 RT @EJCIreland: Our first action in response has been to investigate, and reinvestigate, some venues around Ireland and contact our nationa…
Read More